Yacht Charter Turkey
Either an active family holiday or romantic honeymoon adventure, chartering a private yacht is like discovering inhabited coves and bays, Being surrounded by exotic nature of Turkish and greek islands unlike crowded and noisy holiday clubs or exclusive hotel resorts, the serenity onboard Yacht charter Turkey revolves around you and your loved ones…
When it comes to natural beauty of Southwestern Turkish riviera with secluded coves and pristine waters. Cruising on a private yacht charter Turkey enjoying sheer freedom and peaceful environment accompanied with delicious food prepared by your private chef to enjoy your meals with your family or friends.
Yacht Charter Turkey
Chartering a yacht offers service crew with utmost attention and being pampered with professional yacht crew.
Chartering a private yacht allows you to experience some of the most exotic regions and swimming in crystal clear waters in peace…
Crewed yacht Charter Gocek in Turkey offering privacy for you and your friends or family where they will be pampered with the intimacy and personalized service as you wish, every single detail of a luxury yacht charter is designed as per your desire, from the ingredients of the coctails and main dishes for dinner to where you would be cruising tomorrow…
Private yacht charter in Turkey brings you one of a life time experience with utmost comfort and privacy with ever pleasing and smiling Professional yacht crew, awaiting your instructions for every little detail which you care about and cater to you and your guests without questioning.
There is no better way to experience an unsurpassed taste of freedom, elegance and style than on a luxury yacht charter Turkey.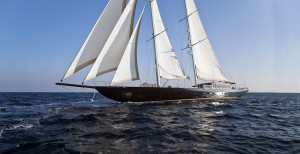 Crewed luxury yacht charter Turkey cost no more than an exclusive hotel or cruise on a ship, however unlike a cruise ship or hotel you have ultimate privacy, control and freedom.
You and your friends will be the only guests aboard the luxury yacht charter in turkey and the only ones the crew has to attend. The service is professional, personalized and friendly in order to satisfy your guest with utmost attention.