Luxury Motor Yacht Charter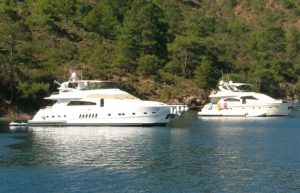 Luxury Motor Yacht Charter and Luxury gulet charter in Turkey, mainland Greece and the Greek islands, recently getting very popular in Croatia and not to mention italian and french riviera where rich and famous are always enjoying private luxury motor yacht charter in the mediterranean …
Motoryachts which are commercially registered can be chartered all over the mediterranean from Spain, France, Monaco, Italy, Greece and the greek islands as well as Croatia and Turkey.
Luxury Motor Yacht Charter
recently built luxury motoryacht charter Gocek are mostly equipped with zero stabilizers and has the latest technology modern amenities on board.
professional yacht crew is very important in  yacht charter the number of service crew depending on the size of the luxury motor yacht charter Turkey.
private motoryachts can accomodate upto 12 passangers excluding the crew of 6 which is legally permitted to cruise international waters, according to latest legislations passed from the parliaments in Greece and croatia have been reducing the number of foreign yachts which are operating Luxury motor yacht charter in the region since the authorities donot allow embarking and disembarking in between two different countries…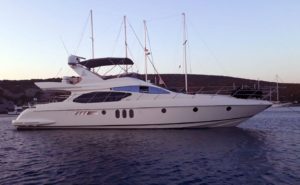 when you charter a luxury crewed motoryacht charter with a home port registry in Turkey you may either cruise only in Turkish riviera or start from Turkish harbours, cruise the greek islands and then return to Turkey again.
a common practice by the international maritime laws to embark in one country and disembark in another country is rather difficult.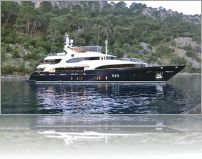 Luxury Motor Yacht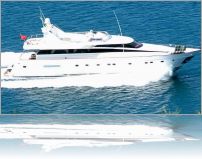 Luxury Motor Yacht Charter (3)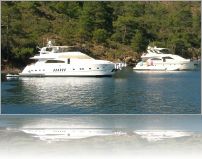 Luxury Motor Yacht Charter (1)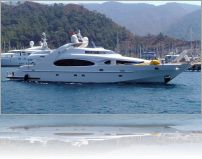 Luxury Motor Yacht Charter (2)