Yacht Charter Turkey
If you are looking for one week private yacht charter on board a luxury Gulet or motoryacht in Turkey search no more, since you came to the right place . Turkish Gulets are very seaworthy yachts and they are crewed yacht charter Turkey concepts. In fact, these luxury yachts are offered with quite an affordable prices and suitable for all.
The eastern Mediterranean and the Turkish Riviera is alluring and simply amazing. Visiting this website will enable you to know more about the beauty of Turkish Riviera and the Greek islands in the vicinity of souther Aegean , In the company of your loved ones, on board a luxury  gulet or a motoryacht.
The magic and secluded bays of the Turkish Riviera are waiting to be by discovered by blue water enthusiasts who are motivated to explore new horizons on board a luxury crewed yacht charter Bodrum.
Yacht Charter Turkey
Cruising in the Mediterranean and Aegean to visit Turkish coastline and neighbouring greek islands, whether you start cruising from Bodrum, Gocek, Fethiye, Gökova Bay, Marmaris, Datça, and other places to enjoy living la vida and spending unforgettable times while on board of your yacht charter Bodrum.
You can have a look at our portfolio to see what suits best your demands and entertain your family or group of friends needs. Hundreds of yachts which are different in size and design are published in our portfolio. As a result, the pricing is also different to meet the budget of all charterers who are interested in having one week charter on board of yacht charter gocek in Turkey.
Your yacht charter holiday in Turkey should be booked at least three months prior to your vacation and your cruising time, so that you can make sure that your yacht is not booked by another charterer at the same time. You need to check that your yacht is free at this time in which you would like to charter on board.
Yacht Charter Turkey
The number of guests to accomodate is very important. This should be taken into your consideration that you need to check the number of the cabins that seat your guests comfortably.  Call us before taking any action would be safe for you, so that you can make sure that your cruising will be relaxing and free of problems. You need just to decide on your next yacht charter in Turkey .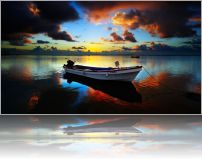 Yacht Charter Turkey